It will shock precisely no one when I say that I read a lot of books, sometimes two or three at a time. In the past three years I've been on the Andre Norton Award jury, which means I've been tasked with reading a glorious amount of teen speculative fiction. It was amazing and extremely informative about what kinds of narratives are being published right now and what kind of books drive me bananas in all the right ways. Anyway, I'm done and having a YA palate cleanse (though I'll be back, rather soon I expect) and reading widely. It turns out there is a whole world of books that aren't about the trials and tribulations of being a teenager in the middle of the apocolypse/multiverse/troubled utopia. Who knew?
Usually, I come to books with some knowledge about what kind of books they are and what people think of them, but I've been entirely grabbing random books from the little free libraries that populate my neighborhood and seeing what I find.
Some gems!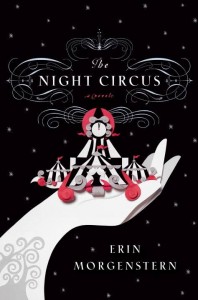 1. The Night Circus by Erin Morgenstern
So, why didn't everyone tell me to read this when it came out? It's so good, and circus tales are deeply in my wheelhouse. It's fascinating, from a writer's perspective, how much every character's inner life is left off the page and this evokes that wonderful reading experience where it lives as much on the page as in my head. Wildly delicious.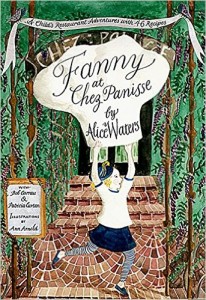 2. Fanny at Chez Panisse by Alice Waters
Charming, charming, no one is shocked that Alice Waters is charming, right? But this is such a tidy book told from a little kid's perspective about restaurant life and a love of food. I loved reading it and I'm looking forward to reading it to my kids when they are older. Really loved that child's sense of wonder about how food is made, how bread works, and the love of garlic. Also, such a score at the free library. Thanks, neighbors.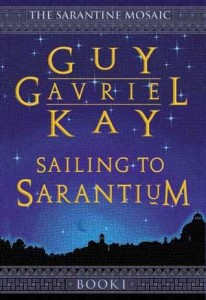 3. Sailing to Sarantium by Guy Gavriel Kay
I'm in the middle of this one, but liking it a lot. This is not my first rodeo with Mr. Kay, and I'm enjoying dipping back into his writing which I find lush and romantic in ways that work for me. Historical fantasy can be a hard sell for me because then I'm left wondering about true histories and wishing I was less of a fiction hound and would just read a brick on the Byzantine Empire, but this one feels well researched and immersive.
Happy reading to all, and hope you are finding great books as you wander around the world.